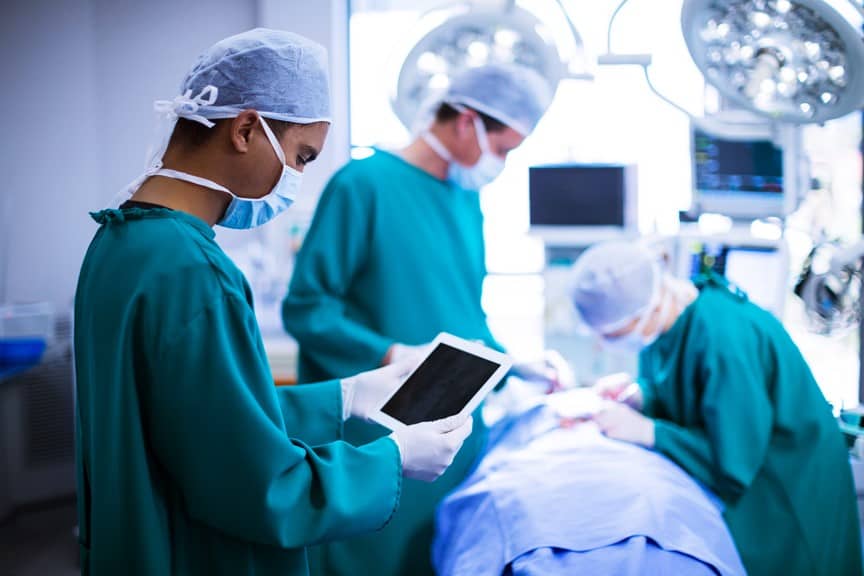 Thinking about getting arm liposuction? Find what you need to know on this site.
Liposuction is the most popular cosmetic surgery in Los Angeles and around the world. When performed by an experienced, board certified plastic surgeon, liposuction also has the lowest complication rate of any plastic surgery. Marina Plastic Surgery Associates, serving greater Los Angeles, California, uses liposuction to help men and women eliminate unwanted fat from the stomach, hips, thighs, knees, buttocks, love handles, neck and face to achieve a more ideal body contour.
A Liposuction Pioneer
David A. Stoker, MD, FACS, is one of the world's most skilled plastic surgeons at liposuction. He performs hundreds of these procedures each year and is a pioneer in the use of power-assisted liposuction. He teaches the course on liposuction to other plastic surgeons at annual meetings for the two most prestigious plastic surgery organizations in the United States, the American Society of Plastic Surgeons and the American Society for Aesthetic Plastic Surgery.
These courses are the primary means through which surgeons are able to maintain a current knowledge of state-of-the-art cosmetic surgery techniques. In his teachings, Dr. Stoker emphasizes several important concepts — the most important being an uncompromising dedication to safety. He also discusses decision-making, loose skin, overweight patients, sculpting techniques, difficult areas and complimentary procedures. The courses are designed to help surgeons understand the principles needed to achieve superior results and happy patients with liposuction.
The New York Times, in The New York Times Style Magazine, chose Dr. David A. Stoker as one of the top three surgeons in the United States for liposuction. The October 2005 article also mentions Dr. Stoker's expertise in the "mommy makeover," which typically includes power-assisted liposuction, a tummy tuck and breast surgery. The Dr. Phil Show chose Dr. David A. Stoker as their plastic surgery expert. Dr. Stoker appeared on the show to assist Dr. Phil in helping patients make wise decisions regarding cosmetic procedures.
He also has demonstrated his expertise in cosmetic surgery on The Learning Channel, The Discovery Health Channel and many other television shows. Dr. Stoker has contributed substantially to the current medical literature in defining the standards for liposuction and body contouring surgery.
In the prominent 2005 textbook Current Therapy in Plastic Surgery, Dr. Stoker co-authored the chapter on liposuction and body contouring. Over the last few years, Dr. Stoker and his partner, Dr. W. Grant Stevens, have published over ten articles on cosmetic surgery in the most prestigious plastic surgery journals, the Aesthetic Surgery Journal and Plastic and Reconstructive Surgery. Their contributions to cosmetic surgery literature are among the most significant for any plastic surgery private practice in the United States.
See Real Liposuction Results
Marina Plastic Surgery Associates invites you to look at some examples of Dr. Stoker's body contouring work in these before and after pictures. You may view many more before and after photographs at our office. Dr. Stoker's curriculum vitae may also be reviewed. We have found that the more someone learns about Dr. Stoker, the more they will want him to be their liposuction surgeon.